Rewards
Want to Earn Swanky Baby Bucks?
At Swanky Baby Vintage, we want to reward our loyal customers! We created the Swanky Baby Bucks, so you, our faithful customers, would receive the REWARD you are due ! We just want to say thanks for being such an awesome customer!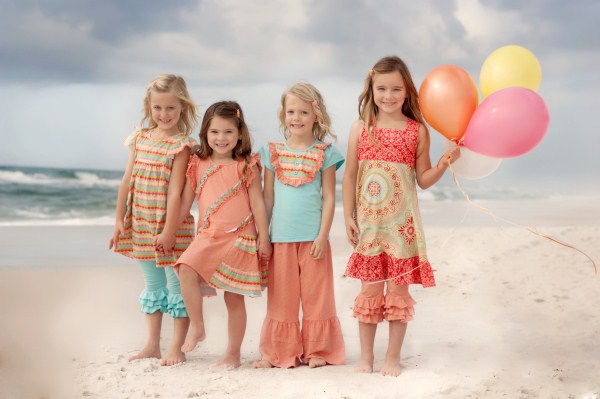 Join the Program
Ways to earn points
There's more ways to earn points than just purchasing your favorite products!
Invite a friend
Here at Swanky Baby Vintage, we believe that sharing is caring! When you invite your friends to our online store, you can receive a $15 coupon once they complete their purchase! And what's even better than that is they also receive a $15 coupon towards their first purchase of $60+!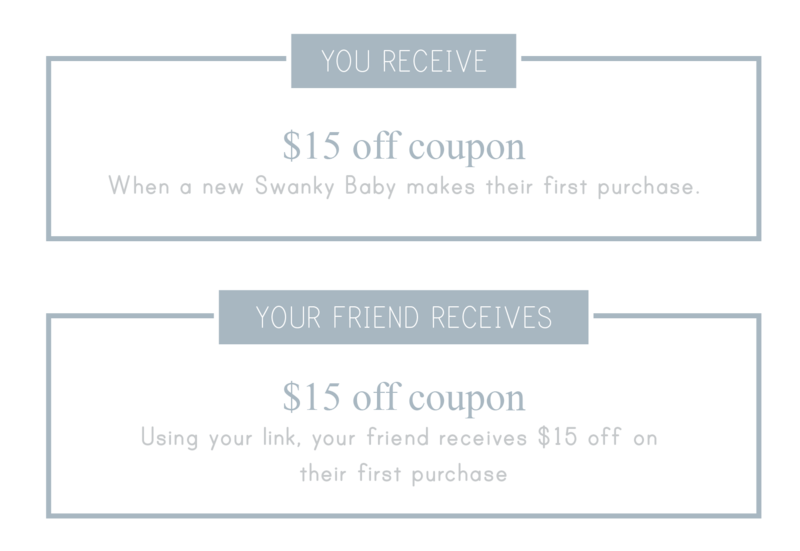 Ways to spend points
You've worked hard, now it's time to spend those points! Here's how you can redeem your points!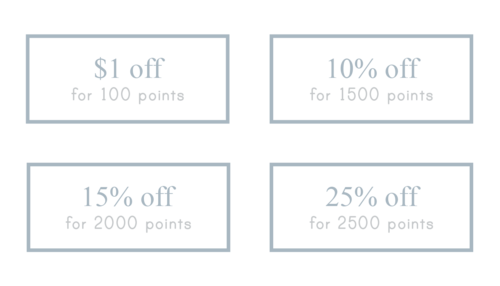 Frequently Asked Question
Frequently Asked Questions
HOW DO I SPEND POINTS?
Click on the pop up tab "rewards" in the bottom right corner of the screen and make sure you are logged into your account. You can spend points be clicking on the points tab. Under the Reward section, you can click 'Redeem' next to the reward you want to claim.
HOW MUCH DOES IT COST TO JOIN?
Absolutely NOTHING. Yes that's correct, Our loyalty program is totally free! We do it to say 'thank you' to our awesome customers!
IS THERE A LIMIT TO HOW MANY ORDER POINTS I CAN GET
Of course not! We want to reward you for being loyal to our brand!
I MADE MY PURCHASE ON TWO DIFFERENT EMAILS, IS THERE ANYWAY WE CAN MERGE ACCOUNTS
Unfortunately, the system will not allow us to combine accounts. One email must be chosen and used from that point forward. If you typically checkout via PayPal, we recommend using the account associate with your PayPal email for all purchases.
IF I SAVE UP ALL MY PERKS, CAN I JUST GET ONE GIFT CARD, INSTEAD OF MULTIPLE TEN DOLLAR GIFT CARDS
In order to prevent abuse, purchases with Swanky Baby Vintage gift cards as the payment method do not accrue points.
I MADE A PURCHASE, WHERE ARE MY POINTS?
Your points will be displayed in your reward program tab on our website on the bottom right and can be viewed while logged into your account. Once you receive an award you can use it anytime after they are earned as a coupon code.
WHY CAN'T I USE MULTIPLE DISCOUNT CODES AT CHECKOUT?
We cannot combine multiple discount codes. One code is allowed per purchase. You will not be able to use reward point codes along with any other discount codes.